Efficient package – Help the business to start their business on the largest Ecommerce channels in Vietnam.
But for the first start...
Let us tell you about the potentials of Ecommerce in Vietnam.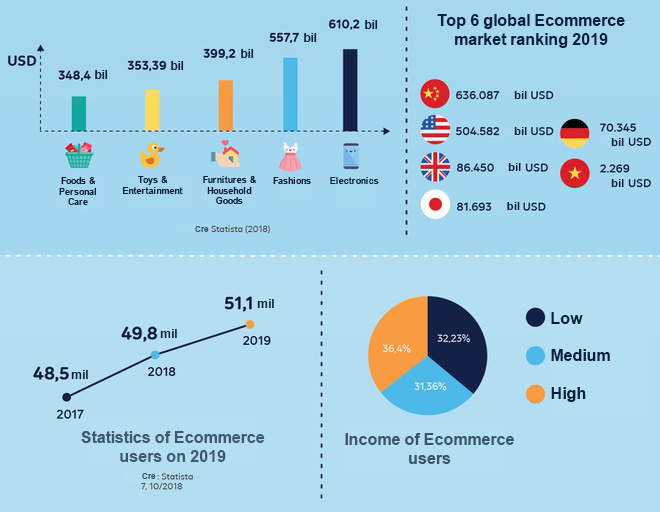 Statistics in Vietnam 2019
64 million people are using internet.

94% people are using Internet every day.

Vietnam is the top sixth of the largest Ecommerce market of the world.

The Ecommerce scales achieved 5 billion USD in 2019 and estimate to be 88 billion USD in 2025.
Vietnam Ecommerce will be a good potential market for any business owners who want to develop their brands and online business.
And 4 largest channels of Vietnam Ecommerce mainly are: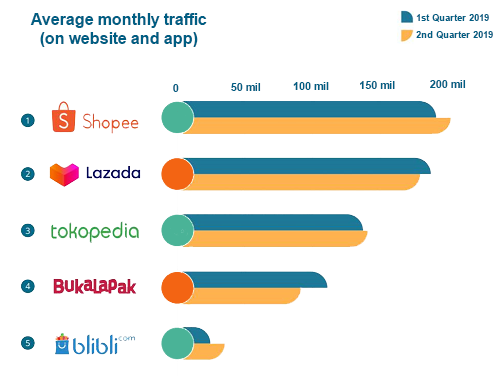 What are special about KingsEnterprise Ecommerce initialization?
We will help you to start a store with your own brand presented on four of the largest Ecommerce channels in Vietnam: Lazada, Shopee, Tiki, and Sendo.
More and more...
Knowledgeable and professional
We are an officially strategic partnership of Lazada and Shopee in Vietnam.
We are acknowledging all rules and modes of operation of every single Ecommerce channel.
We will be able to support you to become a Lazada Mall/Shopee Mall/Tiki Mall/Senmall if you are qualified.
Your store initialization on the Ecommerce channels will be quickly proceeded.
We help you to carry out efficienly all of the activated policies for your store.
Design your store basically to be qualified for the Ecommerce channel.
Instruct you how to use your store efficiently.
Support and answer all of questions you may have during the operating process of your store for 180 days after the successful initialization.
We will hand over your Ecommerce store perfectly and quickly with the preeminent features and effective business.